Our landscape architects will help you:

GAIN
ADDITIONAL BIOLOGICALLY ACTIVE SURFACE

INCREASE
RAINWATER RETENTION

GET
EXTRA POINTS IN LEED, BREEAM CERTIFICATION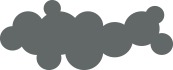 REDUCE
HEAT ISLANDS AND SMOG IN THE CITIES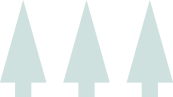 ENSURE
PROPER DEVELOPMENT OF URBAN TREES

CREATE
UNIQUE SOLUTIONS TAILORED TO THE NEEDS OF YOUR PROJECT
We have been operating on the market since 2006.
This obliges us to be the best experts and technical advisers.
GCL is a specialist firm that supports architects in the most demanding green space projects wherever green space would be particularly difficult or even impossible to develop on its own.
We have at our disposal the best system solutions, manufactured from recycled materials, and extensive industry experience. Our team includes landscape architects, greenery inspectors and green roof experts.
Our philosophy is to focus on urban biodiversity, plant-covered architecture, trees on the squares and rooftops, natural surfaces, and bird and insect habitats.
If you implement projects at the highest level, bet on quality and professional advice. Don't hesitate to reach for proven solutions.