Arborflow sustainable urban drainage system is an effective and environmentally friendly way to manage storm water run-off.
It is ideal wherever it is important to reduce the speed and volume of surface water run-off.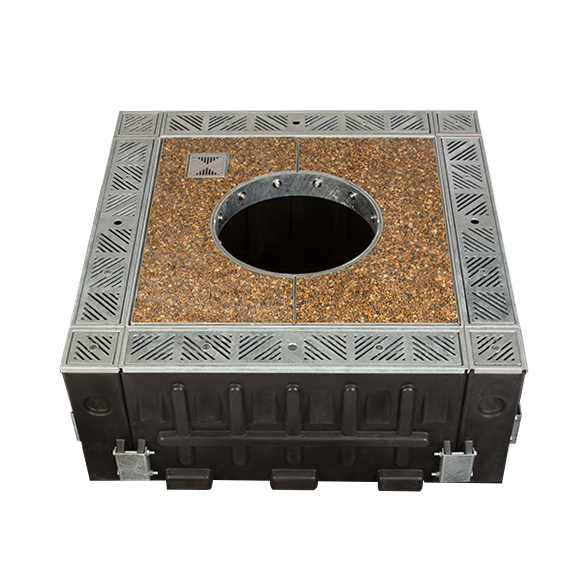 Designed for a specific catchment area, it reduces rainwater run-off while providing adequate tree irrigation. Surface water is drained through the kerb inlets into the ground surrounding the tree and absorbed by the tree root system. Whereas its excess gets into a special chamber controlling the flow and from there it is discharged into the sewage system.
Arborflow delivers water to the deeper zones of the soil, which is very good for the growth and stabilisation of the tree.
The biggest advantage of the Arborflow system is its ability to collect, process, filter and break down contaminants carried by surface water. The substrate used in tree plantings is specially designed to withstand frequent, short-term water extraction without altering the physical structure and chemical properties of the substrate.
ArborFlow consists of prefabricated modules with side panels and corner pieces. The capacity of the systems ranges from 250 to 960 litres.
A grille with filter mesh and water level indicator is located on the top of the module.