Arborgrid is a product designed to protect the root zone of existing trees. It is perfect for places where it is necessary to introduce paved surfaces or to allow passage and parking of vehicles within the range of the root system of existing trees. The lack of excavation makes this solution safe for trees. It consists of a steel structure supporting the grates overbuilt above the root ball, supported on point screw foundations installed between the roots.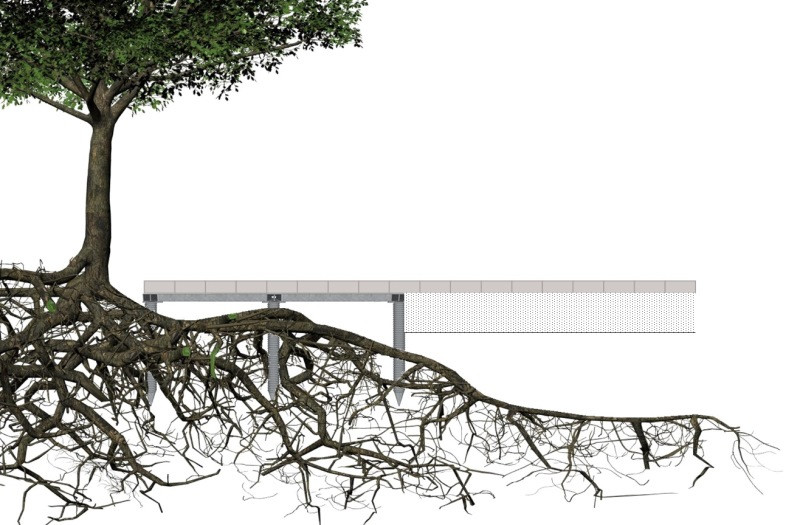 Arborgrid suspended platforms feature high durability. They transfer loads so that the ground around trees is not compressed and the root system is not damaged or reduced. At the same time, the platforms serve as a stable structure for pavements, driveways or other elements.
Depending on your needs, two types of modules are available: with a strength of up to 15kN per axle, and with a strength of up to 50kN.
The full system reaches a height of 105cm. The modules are mounted at a height of 75mm, which ensures air circulation and full protection of the root zone. The screw foundations are installed every 2m to minimise the possibility of root damage.
Arborgrid suspended platform is simple and quick to assemble, and its modularity means that we can adapt it to any project